Questions about Breast Implants
Los Angeles, Pasadena, Covina, Arcadia, & Hollywood, California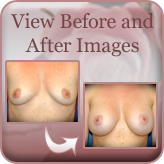 Which type of breast implants should I choose?
Breast implants come in many different sizes, shapes, and materials. Before breast augmentation, you will need to decide how much you want to enhance the size of your breasts. You will also need to choose the style of implant. These come in three profiles for every size. The two manufactures, Allergan and Mentor, offer a wide array of choices. Finally, you will need to decide between saline and silicone as an implant filler.
Los Angeles plastic surgeon Dr. Martin O'Toole will discuss these options with you in great detail during your consultation and work with you to arrive at the ideal choice of implant to address your unique aesthetic goals.
What is breast implant revision surgery?
When something goes wrong with a breast implant, patients may need to undergo revision surgery to correct the problem. This may be due to an implant deflation or rupture, or to some other complication requiring one or both implants to be replaced. Occasionally, breast augmentation patients may decide that they want their implants removed altogether.
Can I still breastfeed after having breast implants put in?
In most cases, breast augmentation does not interfere with breastfeeding. However, if you are currently pregnant or breastfeeding, you should wait before undergoing breast augmentation. It is important to discuss any future pregnancy plans with Dr. O'Toole during your initial consultation, since pregnancy may negatively impact the results of your procedure.
Will breast implants make it more difficult to detect breast cancer?
Mammography is still possible for women with breast implants, and it is just as important to have regular appointments whether or not you have undergone breast augmentation. Mammography exams for women who do have breast implants are more time-consuming, and the implants do conceal some breast tissue. Implants placed in front of the chest muscles conceal about 25 percent of the breast tissue, while implants placed behind the muscles conceal about 10 percent.
Will breast augmentation cause me to lose sensation in my nipples?
It is very rare for breast augmentation to result in any permanent loss of sensation in your nipples. In fact, this only occurs in less than 5% of patients who get breast implants. It is more common to experience a temporary loss of sensation which goes away as you heal following your procedure.
Watch a 3D animation of a breast augmentation procedure
Please contact Pasadena Cosmetic Surgery today to schedule your complimentary initial consultation. Dr. Martin O'Toole serves patients in Los Angeles, Arcadia, Covina, Beverly Hills, and Hollywood, California.