Mommy Makeover Los Angeles
Los Angeles, Pasadena, Covina, Arcadia, & Hollywood, California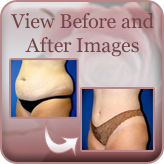 It can take years to lose pregnancy weight, and even with diet and exercise, you may find that carrying a child causes significant changes to your body that seem impossible to undo. If you are finished having children and you want to regain your pre-pregnancy figure, then you might be an excellent candidate for a mommy makeover.
A mommy makeover consists of a series of plastic surgery procedures which will reverse the affects of pregnancy on your body, restoring a more youthful, toned appearance. Los Angeles plastic surgeon Dr. Martin O'Toole may recommend a combination of the following procedures as part of your mommy makeover:
Buttock augmentation with fat transfer
Common Mommy Makeover Treatment Regions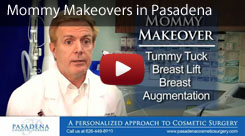 At Pasadena Cosmetic Surgery, we combine procedures to address multiple issues after pregnancy, such as sagging breasts and belly fat. The most popular combination involves a tummy tuck and a breast augmentation to assist these common trouble areas.
A tummy tuck is an excellent way to tone and firm the area that suffers the most obvious physical wear and tear after pregnancy – your abdominal region. Breast augmentation allows women to restore lost volume and add a voluptuous contour to their breasts in response to the effects of pregnancy and breastfeeding.
Many women find that a breast lift is also beneficial. A breast lift is designed to reposition sagging breasts into a higher location on the chest for a more youthful breast profile.
Additional Mommy Makeover Options
Liposuction is frequently used to help women target localized areas of fat that are highly resistant to diet and exercise. Liposuction may be performed on the belly, thighs, arms, back, and virtually anywhere that needs help after childbirth.
You may also choose from other body contouring procedures with your mommy makeover to target specific areas that need help, such as an arm lift, thigh lift, or buttock augmentation with fat transfer.
Renewed Confidence with a Mommy Makeover
Your mommy makeover results will have a lot to do with the procedures you choose, your cosmetic surgeon's experience and skill, and your physical condition going into surgery. Keep in mind that a healthy lifestyle that integrates good eating habits, regular exercise, and effective stress management will help you achieve and maintain your total body goals. Please take a look at our before and after photos for additional insight into the changes that are possible with a personalized mommy makeover.
To learn more about your mommy makeover options, please contact Pasadena Cosmetic Surgery today to schedule your complimentary mommy makeover consultation. Dr. Martin O'Toole serves patients in Los Angeles, Beverly Hills, and Hollywood, California.