Questions about Abdominoplasty
Proudly Serving Pasadena, Beverly Hills, Los Angeles, & nearby areas of Southern California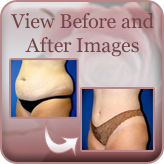 Should I have a full tummy tuck or a mini tummy tuck?
The difference between a regular tummy tuck and a mini tummy tuck comes down to the area being reshaped. While a full tummy tuck addresses both the upper and lower belly, a mini tummy tuck tightens the area below the navel only. If you would like to tone your whole stomach, the full procedure may be your best bet. If you are only worried about the appearance of your lower stomach, the mini tummy tuck will be just as effective, and it is less invasive and less expensive. Dr. O'Toole will recommend the ideal option after a comprehensive physical examination.
Am I a candidate for abdominoplasty?
If you are at a relatively healthy weight but would like to improve the look of your stomach, you may benefit from an abdominoplasty procedure. Good candidates will have attempted weight loss and muscle toning through diet and exercise. If you have a small amount of excess fat in your tummy and a lack of abdominal muscle tone, this procedure may be the right option for you.
Do I need an abdominoplasty or liposuction?
The liposuction procedure is preferable for men and women who have excess fat in the stomach area but good abdominal muscle and skin tone. The abdominoplasty procedure is recommended for patients with surplus stomach fat, sagging skin, and poor muscle tone.
How long do the results of an abdominoplasty last? 

You are encouraged to maintain a healthy, balanced diet and regular exercise to keep your abdominoplasty results looking great. With no significant weight loss or pregnancy, the results of your tummy tuck or mini tummy tuck should last many years.
Why should I choose Dr. O'Toole as my abdominoplasty surgeon?
When you choose Pasadena Cosmetic Surgery to perform your abdominoplasty, you are getting the benefit of Los Angeles plastic surgeon Dr. Martin O'Toole's 20-plus years of experience, the team's collective expertise, state-of-the-art technology, top-notch safety, personal attention, and high standards of care. Unlike many other cosmetic surgery practices, Dr. O'Toole is involved every step of the way, from your initial consultation through every single follow-up visit. When you work with Dr. O'Toole and Pasadena Cosmetic Surgery, you benefit from a family of experts who truly care about your well-being and your results.
Watch a 3D animation of abdominoplasty
Please contact Pasadena Cosmetic Surgery today to schedule your complimentary initial consultation. We serve patients in Los Angeles, Hollywood, Covina, and Arcadia, California.