BOTOX® Cosmetic
---
BOTOX® Cosmetic is a safe and effective solution for troublesome lines and wrinkles that form on the forehead or near the eyes, nose, mouth, or other areas of the face as a result of the natural aging process. Because of its ability to deliver remarkably youthful results, BOTOX® Cosmetic is among the most sought-after facial rejuvenation procedures offered at our Los Angeles plastic surgery office.
BOTOX® Cosmetic
Los Angeles & Pasadena California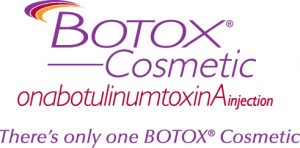 BOTOX® Cosmetic is an excellent option to treat:
Crow's feet
Moderate to severe frown lines between the eyebrows
Forehead wrinkles
There are other BOTOX® Cosmetic alternatives available such as Dysport and Xeomin. Dr. O'Toole can discuss these options with you at your initial consultation if you are looking for a more cost effective alternative.
How BOTOX® Cosmetic Works
BOTOX® Cosmetic is made from a diluted form of botulinum toxin type A, a neuromuscular toxin that paralyzes the muscles. This FDA-approved solution temporarily relaxes facial muscles, smoothing out wrinkles on the overlying skin. In addition, it keeps new wrinkles from forming in the area. Treatment results in a smoother and more youthful complexion that can be seen a few days after the procedure and lasts for up to six months.
BOTOX® Cosmetic injections can be combined with other procedures and treatments offered at our practice, such as a face lift, a brow lift and Blepharoplasty to produce an amazing transformation.
Your BOTOX® Cosmetic Procedure
Your BOTOX® Cosmetic procedure is minimally invasive and can be completed in one short half hour visit to our office. Los Angeles plastic surgeon Dr. Martin O'Toole will inject BOTOX® Cosmetic underneath the skin at strategically selected points where your facial muscles contract.
There is no downtime after your treatment, and you should be able to resume all normal activities right away.
---
Please contact Pasadena Cosmetic Surgery today to schedule your complimentary initial consultation. Dr. Martin O'Toole serves patients in Los Angeles, Beverly Hills, and Hollywood, California.