How Does CO2 Laser Resurfacing Work?
Laser skin resurfacing targets skin concerns in multiple ways. First, it removes the outer, damaged layers of skin. A laser facial also stimulates the formation of new underlying collagen. Over time, new collagen will improve your skin's quality.
How Does Collagen Improve My Skin?
Collagen is a protein within the dermis that supports the upper layers of skin and helps retain skin elasticity. When there isn't enough of it, your skin may develop a dull, wrinkled appearance. When restored, healthy collagen adds youthful plumpness and radiance to your skin.
Schedule a Consultation
What Can Laser Skin Resurfacing Treat?
How Are CO2 Laser Treatments Performed?
Skin Care Treatment Consultation
When planning for a laser resurfacing treatment, the first step is a consultation where Dr. O'Toole will assess your skin's current condition. This is important because certain skin types and conditions should not be treated with the CO2 laser.
Dr. O'Toole will discuss your treatment goals with you and determine if laser resurfacing treatments will provide your ideal results.
CO2 Laser Resurfacing Procedure
Laser skin resurfacing is an outpatient procedure that takes no more than two hours to complete.
During the treatment, a high-energy beam of CO2 light is sent through a handpiece. Dr. O'Toole carefully moves the handpiece across the target area to administer treatment.
As with all resurfacing techniques, the deeper the penetration, the more effective the procedure. Dr. O'Toole will determine the appropriate settings for the laser applicator depending on the severity of your skin conditions.
Combination Treatments
Laser skin resurfacing treatments can be combined with other skin care treatments. Some treatments can address the same areas and concerns, while others can treat secondary concerns as part of the same procedure.
Common treatments combined with CO2 laser resurfacing include:
What to Expect After Laser Skin Resurfacing
---
Recovery
---
How Long Does It Take to Recover From Laser Skin Resurfacing?
The recovery time after laser treatment is approximately two weeks for most patients.
Some patients may require up to a month to fully recover if they undergo more intense treatments to address deeper skin conditions. In these cases, Dr. O'Toole will monitor your recovery closely.
Pain
---
Is Laser Resurfacing Painful?
Patients may experience minor skin irritation and discomfort in the days following a skin laser procedure. These symptoms can usually be treated with topical creams or over-the-counter medication. In some cases, Dr. O'Toole may prescribe more extensive treatments for the recovery period.
Final Results
---
When Will I See the Final Results of Laser Skin Resurfacing?
The initial results of laser skin resurfacing will become visible within two weeks. Final results may take between six weeks and six months to fully develop. This will depend on the intensity of the treatment and number of follow-up treatments.
Maintaining Results
---
How Long Do Laser Resurfacing Results Last?
With proper sun protection, results can last more than five years. In areas where muscle activity is intense, lines may begin to reappear sooner. As the skin continues to age at a natural rate, you may want to maintain your results with periodic touch-up resurfacing treatments.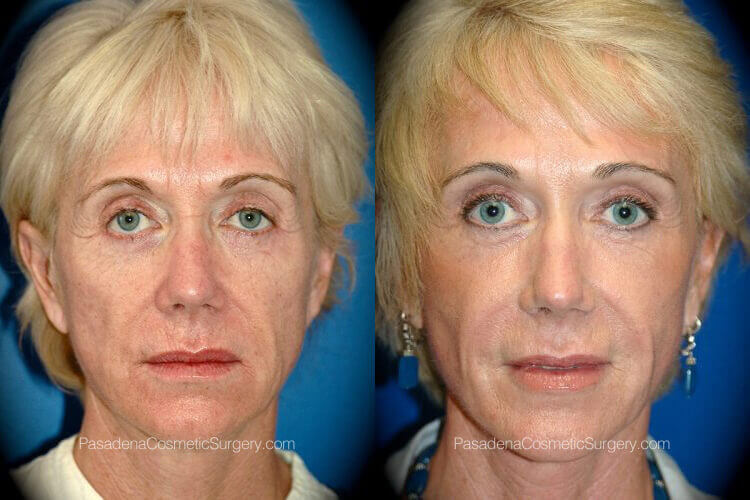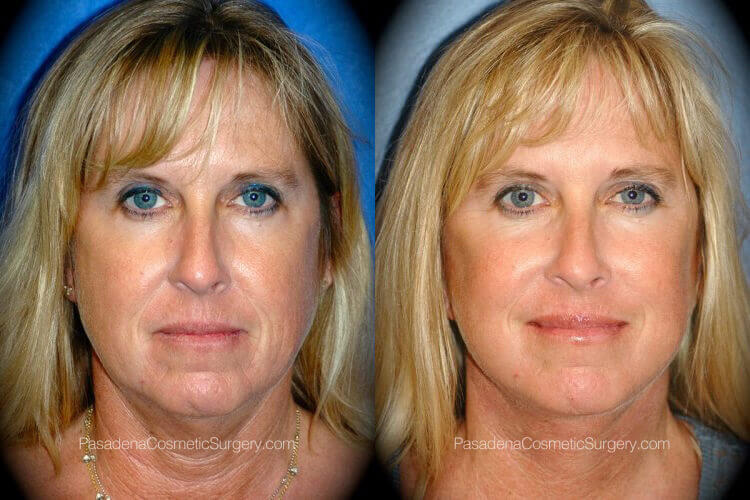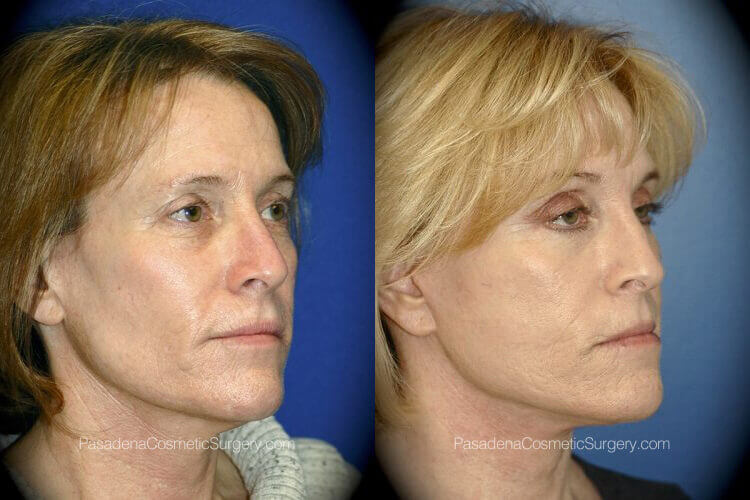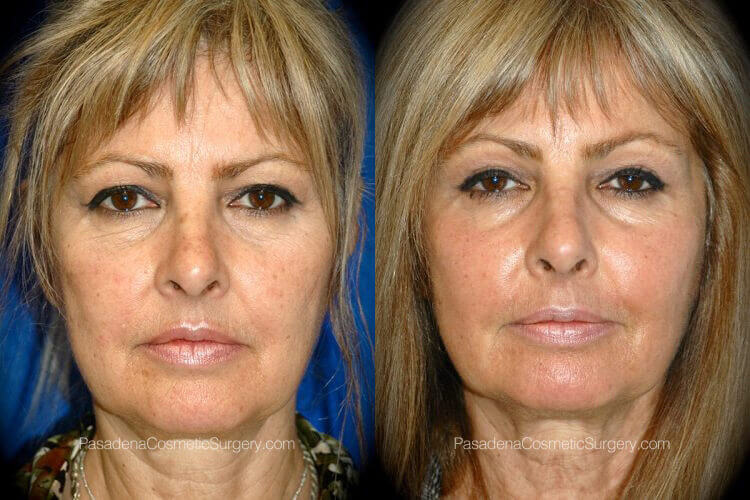 Frequently Asked Questions About Laser Skin Resurfacing
How much is laser resurfacing?

Your laser skin resurfacing cost will vary depending on the size of the treated area, the condition being treated, and the number of sessions needed to achieve ideal results.

Am I the right candidate for laser skin resurfacing?

Ideal candidates for laser skin resurfacing will have wrinkles, scars, or skin discoloration they want to be addressed. Ideal candidates will have no history of keloids or other skin conditions that may complicate treatment.

CO2 laser skin resurfacing is an ideal treatment for patients with blemished skin. It is a highly effective way to undo the damage caused by sun exposure and the passage of time.

Where can I see more laser skin resurfacing before and after photos?

Visit our laser skin resurfacing photo gallery to see more before and after pictures of our CO2 laser patients. During your consultation, Dr. O'Toole can show you more patient photos.

How should I prepare for laser skin resurfacing?

Before skin laser treatments, patients should ensure the targeted area is clean. Ideally, patients should wash the treatment area the night before or the morning of the procedure. Be sure not to apply any topical products to the treatment area for at least 24 hours before treatment.

How many laser skin resurfacing treatments will I need?

There is no ideal number of treatments for everyone. Some patients only need one treatment to achieve their ideal results. Other patients may require three to six treatments to achieve their aesthetic goals. Some patients choose to undergo laser treatments periodically to maintain their results.

During your consultation, Dr. O'Toole can advise you on how many treatments will best treat your concerns.

Is laser skin resurfacing safe?

Laser treatments always carry some risks, but it is a generally safe procedure without many side effects. Dr. O'Toole does his best to ensure complications do not occur, and patients should follow Dr. O'Toole's post-operative instructions to reduce these risks.

While rare, laser skin resurfacing has the following potential side effects:

Infection
Skin discoloration
Swelling
Minor nerve damage
Scarring
Testimonials
"Dr. O'Toole and his staff are amazingly warm and comforting. I felt comfortable asking as many questions as I wanted and left feeling completely confident in my plastic surgery treatment. Dr. O'Toole was my breast implant surgeon and after 20 years, I wouldn't go to anyone else for future body beautification needs. In fact, I love his work so much, that I have referred my mom and she has happily booked her appointment already. He is truly the best plastic surgeon! Love you all!"
Read All Testimonials