Dr. Martin O'Toole, MD, FACS, is a native of Southern California and has practiced in Pasadena since 1988. Since moving to the Pasadena and Los Angeles area, Dr. O'Toole has become a premier plastic surgeon, highly in demand because of the exceptional, personalized results he is able to achieve with cosmetic surgery. At Pasadena Cosmetic Surgery, he works with a highly accomplished staff to provide patients with quality care and beautiful results.
Education
Dr. Martin O'Toole completed six years of training in general surgery at Huntington Memorial Hospital, including a year as Chief Resident. Dr. O'Toole decided to pursue a career as a plastic and reconstructive surgeon and trained for two additional years in this field at Texas A&M University. His plastic surgery training was very comprehensive and included many opportunities to gain extensive cosmetic and reconstructive surgery experience, which has served him well since his move to the Los Angeles area. During this time, Dr. O'Toole studied breast, body, and facial plastic surgery in addition to specialty areas including microvascular surgery, congenital and cranio-facial surgery, and hand surgery. His aesthetic training emphasized procedures such as facial surgery, breast and body surgery and the use of lasers.
Work and Research
Dr. O'Toole has been honored for his contributions to scientific research, and has been invited to present his work to the National Annual Meetings of the American Society of Plastic Surgery (ASPS) for three consecutive years. He is a contributing author of a textbook on aesthetic and endoscopic surgery. Dr. O'Toole was awarded the first place prize for his research presentation at the Texas Medical Association convention. He continues to pursue scientific research in areas such as breast surgery.
Dr. O'Toole regularly attends national conferences on aesthetic surgery procedures and continues to keep abreast of the latest innovations, allowing him to become a better plastic surgeon as time goes on. He has multiple accreditations, and is certified by the American Board of Plastic Surgery and the American Board of Surgery. Dr. O'Toole is a member of the following professional organizations:
American Society of Plastic Surgery (ASPS)
American Society for Aesthetic Plastic Surgery (ASAPS)
Plastic Surgery Educational Foundation (PSEF)
California Society of Plastic Surgery (CSPS)
California Medical Association (CMA)
Fellow of the American College of Surgeons (FACS)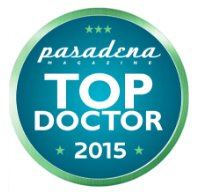 Dr. O'Toole has privileges to operate at many different facilities in the Pasadena area as a breast surgeon and plastic surgeon, including Huntington Memorial Hospital, Huntington Ambulatory Surgery Center, Arcadia Methodist Hospital, and Arcadia Outpatient Surgery Center and his very own fully accredited facility AAAASF, Pasadena Cosmetic Surgery Center.
Dr. O'toole has been voted as a "Top Doc" in Pasadena Magazine every year since 2012 by his peers.
Volunteer Work
Dr. O'Toole has volunteered his time to help patients who are underprivileged. He is a volunteer faculty member of the surgical residency program at Huntington Memorial Hospital and assists resident physicians in their surgical training. He also has made trips to South America with a group of medical missionaries to operate on poor children with cleft lip and cleft palate deformities. In addition, Dr. O'Toole has volunteered his time and skills for tattoo removal of gang markings on former gang members.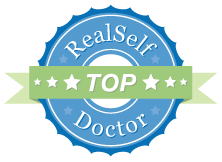 ---
Please contact Pasadena Cosmetic Surgery today to schedule your complimentary initial consultation. Los Angles surgeon Dr. Martin O'Toole serves patients in Los Angeles, Covina, Arcadia, and Hollywood, California.