Body Contouring
Los Angeles, Pasadena, Covina, Arcadia, & Hollywood, California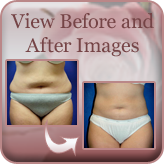 How do you define beautiful? At Pasadena Cosmetic Surgery, Dr. Martin O'Toole offers his patients the opportunity to dramatically improve the features that bother them most. From fat reduction to abdominal toning, our team uses a variety of state-of-the-art techniques to create positive changes that reflect your unique ideals of beauty.
Body Contouring Procedures
No matter what areas of your figure you would like to improve, Dr. O'Toole and his team have surgical solutions that can help. Choose from the following procedures to reshape your body contour:
The body you've dreamed about is just a phone call away. Dr. O'Toole and his team are committed to delivering beautiful, natural looking results that exceed your expectations.
Watch a 3D animation of body contouring procedures
Please contact Pasadena Cosmetic Surgery today to schedule your complimentary initial consultation. We serve patients in Los Angeles, Hollywood, Covina, and Arcadia, California.