Breast Augmentation - Breast Enlargement
Proudly Serving Pasadena, Beverly Hills, Los Angeles, & nearby areas of Southern California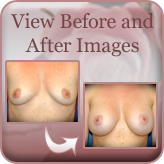 If you are unhappy with the size, shape, or profile of your breasts, it may be time to consider breast augmentation surgery. With this procedure, board-certified Los Angeles breast surgeon Dr. Martin O'Toole can create perfect balance between your breasts and frame while addressing issues such as:
Cleav

age

Inadequate volume
These issues may have been present since development or result from weight fluctuations, pregnancy and nursing, and even the aging process. Regardless of the cause, if you are dissatisfied with the appearance of your breasts, Dr. O'Toole would be honored to meet with you free of charge to listen to your concerns, assess your frame, and help you determine if breast augmentation is right for you.
To schedule your free breast augmentation consultation with Dr. O'Toole, please contact Pasadena Cosmetic Surgery online or call (626) 689-7800 today.
Customizing Your Procedure
Dr. O'Toole offers a full range of breast augmentation options, better enabling him to customize the procedure for each individual patient. During the planning phase of your
procedure, Dr. O'Toole will thoroughly cover all of your options including:
Depending on your particular needs, he may also discuss the option of combining augmentation with another type breast surgery to ensure optimally pleasing results. This recommendation will be based on your stated desires and anatomical needs and is determined on a patient-by-patient basis. Dr. O'Toole can discuss this with you in greater detail during your free breast augmentation consultation.
Why Choose Dr. O'Toole
Dr. Martin O'Toole is a board-certified plastic surgeon with over 25 years of experience. During his time in practice, Dr. O'Toole has maintained the highest clinical standards and integrated the most effective technology and techniques, enabling him to help ensure the safety, comfort, and ultimate satisfaction of each patient he sees. Personable and professional, Dr. O'Toole welcomes your questions and looks forward to learning how we can help you reach all of your aesthetic goals.
If you are considering breast augmentation in the Los Angeles area, please contact our board-certified plastic surgeon today. Dr. O'Toole provides completely personalized procedures for women living in Los Angeles, Beverly Hills, and surrounding areas of California from our accredited surgical facility in Pasadena.