Breast Augmentation - Breast Enlargement
Los Angeles, Pasadena, Covina, Arcadia, & Hollywood, California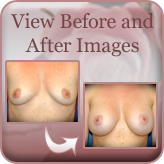 Breast augmentation is one of the procedures most commonly performed at Dr. Martin O'Toole's practice. Our female patients may be unhappy with their breasts for a number of reasons. Some patients have gone through one or more pregnancies and lost volume after breastfeeding. Others may not have developed as fully during adolescence as they would have liked, and still others may have lost a significant amount of weight, causing their breasts to lose some fatty tissue.
Your breast enlargement procedure will be performed safely at our practice, which is located conveniently for our Los Angeles and Beverly Hills area patients. Breast augmentation can help you gain confidence and enhance the way you perceive yourself.
Am I a Candidate for Breast Enlargement?
Ideal breast augmentation candidates are in good overall health, have realistic expectations for the outcome of their procedure, and would like to achieve one or more of the following goals:
Increase the size and fullness of small breasts
Correct asymmetrical breasts
Correct sagging issues
Restore lost breast volume caused by pregnancy
Undergo breast reconstruction following a mastectomy
The FDA has approved saline breast implants for use with women over the age of 18 and silicone breast implants for use with women over the age of 22. However, it is best to wait until your breasts are fully developed to undergo breast enlargement. In some cases, this does not happen until your early to mid 20s.
Your Breast Augmentation Procedure
All patients who come to Pasadena Cosmetic Surgery for breast augmentation are administered an anesthetic. Most patients prefer general anesthesia for their procedure. Your breast augmentation incision location is selected based on Dr. O'Toole's recommendations and your goals for the outcome of the procedure. After the incision is created, the breast implant is inserted through the incision and placed either below or above the chest muscle. Like all other matters related to your breast augmentation surgery, the breast implant placement option is jointly agreed upon by you and Dr. O'Toole before undergoing surgery. If you have opted for saline implants, Dr. O'Toole will fill them to the desired size. The incisions are then closed with sutures.
Visit these pages for more information:
You should plan to rest up to a week after your breast enlargement procedure, and avoid any sort of strenuous activity as long as you feel any soreness. Dr. O'Toole will prescribe medication for any pain and discomfort you may experience. You may also be advised to wear compression garments to minimize the swelling. Although you will most likely be able to go back to work within a week, it is important to pay attention to your body and rest accordingly.
Read the Pasadena Cosmetic Surgery breast augmentation newsletter.
Please contact Pasadena Cosmetic Surgery today to schedule your complimentary breast enlargement consultation. Dr. Martin O'Toole serves patients in Los Angeles, Arcaida, Covina, and Hollywood, California.