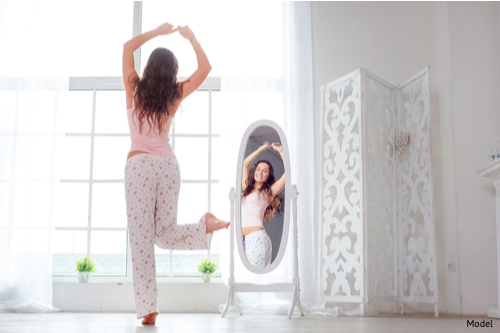 4 Min Read
Liposuction to remove unwanted fatty deposits is commonly chosen by men and women in Los Angeles to sculpt and slim their physiques.
Following a liposuction treatment, you will be tempted to show off your svelte figure right away. Unfortunately, your recovery period limits your ability and safety to do so.
While there is no way to prevent downtime after plastic surgery, there are ways to safely move it along.
1. Do Not Push Yourself Too Fast
Even though liposuction does not involve extensive incisions, liposuction is still an invasive surgical procedure, and techniques like this require time to heal. You are typically recommended to take one to two weeks off of work and your normal day-to-day activities.
You will be very sore following your liposuction procedure, and you will need someone for the first 24 to 48 hours to help you around the house for things like cooking, cleaning, and childcare.
2. Take a Walk
Getting on your feet for leisurely walks will help promote circulation, which, in turn, will reduce swelling and facilitate the healing process.
Some patients experience complications following their plastic surgery procedures because they are too sedentary. Even though you do not and cannot overexert yourself, you need to move. Staying still increases your risk of blood clots, and these can be fatal if they are not caught and treated.
If possible, try to stand and move around your house once an hour—your body will thank you in the long-run.
3. Say No to Cigarettes
Smoking and other forms of nicotine are damaging at any time; however, this is compounded during your recovery. Nicotine use limits your blood flow, and this can prolong your healing process and put you at a higher risk of infection.
4. Hydrate Your Body
Dehydration is common following any surgical procedure, including liposuction. Your body loses a lot of water during the surgery, and you need to replenish it to keep your tissues hydrated and able to heal.
Aim for eight to 12 cups of low-calorie beverages a day. These drinks include water, herbal tea, or diluted fruit juices.
5. Eat Well
A nutritious diet will speed up your recovery just as much as an unhealthy diet will prolong it.
Focus on lean protein, antioxidants, and vitamin-rich fruits and vegetables as these "good" foods help wound healing.
You will also want to limit your salt intake because salt causes the body to retain water—making you appear bloated.
6. Keep Your Incisions Clean
Infection is a common risk after liposuction. You can reduce the risk of this by changing the dressings and bandages, and keeping the incisions dry and clean.
7. Avoid Tight-Fitting Clothing
While you may want to choose clothes that fit tighter to show off your new contours after liposuction, loose-fitting clothes are better while you are in recovery and still healing. You will be provided with a form-fitting compression garment immediately after surgery. Ask Dr. O'Toole and his staff about how to wear it and how often you can go without it.
8. Skip the Gym
Finding the right balance between enough movement and too much movement can be very difficult.
While you need to keep moving to promote blood flow, too much movement will slow down your recovery and put you at risk for injury or infection.
Regardless of how many liposuction treatment areas you have, you will want to take at least four to six weeks away from the gym.
Pushing through the discomfort will not allow you to heal faster.
9. Follow Your Doctor's Guidelines
Dr. O'Toole makes sure that every patient understands what they can expect from their procedure and their recovery.
He will tell you when you can return to activities and answer questions like:
When can I shower?
When can I drive?
How long will I need to be off of work?
When can I return to exercise?
Dr. O'Toole has been helping his patients through their plastic surgery recoveries for over 30 years. It is his goal to ensure that you are recovering as safely and quickly as possible.
Are You Interested In Learning More About Liposuction?
To learn more about this procedure or to see if you are a candidate for liposuction, contact Dr. O'Toole by calling (626) 449-8910 or by filling out our online contact form.