4 Minute Read: 
Many men and women are unhappy and self-conscious with the size of their ears or how their ears stick out from the sides of their faces. This worry may stem from being teased by others when they were younger, or it could be a personal frustration they feel when they see their reflection in the mirror. However, otoplasty, also known as ear pinning, is a surgical procedure that helps correct ear issues to bring balance to the whole face.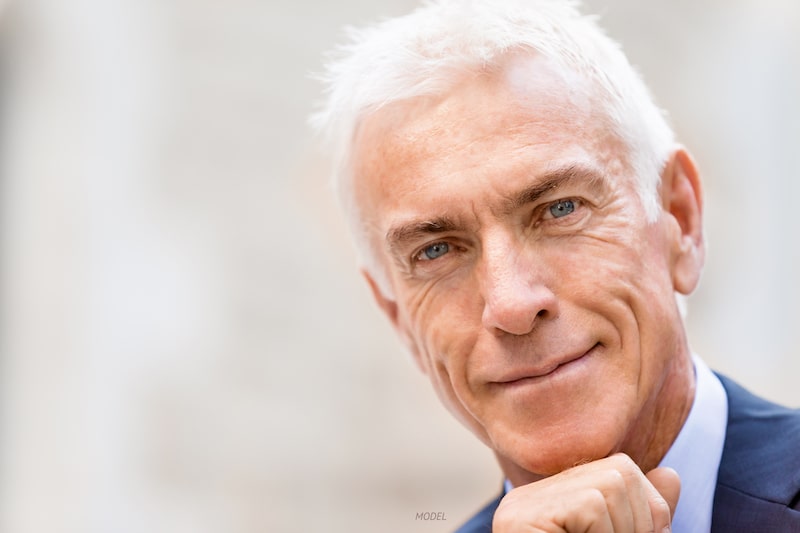 Otoplasty surgery is a cosmetic procedure that is commonly performed on children as young as five or six. Parents may choose this procedure for their children to save them from emotional issues brought on by schoolyard teasing. This fact alone shows that otoplasty is a safe and effective treatment, in general. 
However, because this surgery is so commonly performed on children, many men and women feel that they are too old for otoplasty surgery. 
But the truth is that no one is too old for otoplasty. 
In fact, the number of "older" plastic surgery patients is growing each and every year. In 2020, over 3,000,000 patients over 55 had cosmetic procedures. The important thing to remember when deciding to get plastic surgery is that you are never too old to look and feel the way you want.
What Are the Benefits of Plastic Surgery, in General?
One of the greatest benefits of all forms of plastic surgery is that men and women can attain the look and feel that they've always wanted for themselves. Despite what some people believe, plastic surgery is not an "easy solution" to physical troubles. 
For instance, many men and women cannot get rid of stubborn fat, no matter how well they eat or how much they exercise, so cosmetic procedures can help them shed that extra flab. And for many people, if their frustrations with their appearance stem from their genetics, nothing short of plastic surgery can correct these types of issues. The shape, size, and projection of the ears fall into this category. 
There is no exercise that can lessen the amount that the ears stick out, so the only answer to correcting this is cosmetic surgery. 
And if the projection of the ears is bothersome to you, then you owe it to yourself to correct this issue so that you can feel happy and comfortable with the way you look. Cosmetic ear surgery can help this happen.
How Is Otoplasty Performed?
For your otoplasty, you will be given anesthesia so that you won't feel any pain during the procedure. The surgery itself usually takes about two hours. During that time, Drs. Martin or Adam O'Toole will make small incisions in the back of your ears and then fold the cartilage into a better position, securing it in place with internal stitches. This process will set the ears back into a permanent position. Once the incisions are closed, you can begin your recovery with a more balanced look to your face. 
Some men and women choose to combine their otoplasty surgery with other procedures to get an even more dynamic facial appearance. Some of these procedures include facelift surgery, neck lift surgery, or rhinoplasty (corrective nose surgery).
Are There More Risks if I Have Otoplasty Later in Life?
Otoplasty is one of the safest and most effective plastic surgery procedures on the market. Your results will be the same when you are 75 as they would have been if you were five or 15 or 35. 
Still, many people worry about plastic surgery procedures, especially when they are older. 
However, the truth is that numerous studies have shown few additional risks if you have cosmetic procedures later in life as long as you are physically healthy with no pre-existing conditions that can impair the surgery or healing process. 
Briefly put, there is no age limit to feeling good about yourself and the way you look. If the size, shape, and/or projection of your ears bother you, don't wait any longer to correct the issue so that you can have that comfort and peace of mind. 
Want to Learn More?
Regardless of your age, if you are interested in otoplasty surgery, give us a call today at (626) 449-8910, or fill out our online form here. 
Dr. Martin O'Toole and Dr. Adam O'Toole see patients from the Los Angeles, Beverly Hills, and Hollywood areas.