4 Minute Read: 
Has the months of staying indoors left you with a worn-out, tired appearance? If so, you are not alone. 
Many women and men are turning to facial plastic surgery to target facial links and wrinkles that developed during the pandemic. Last year, it wasn't easy to head down to your plastic surgeon's office for your routine BOTOX® Cosmetic injections. And it was even more difficult if you wanted facial surgery. This downtime (combined with the added stress of pandemic-style life) caused many to realize premature aging signs on their face and neck, signs they would rather be without.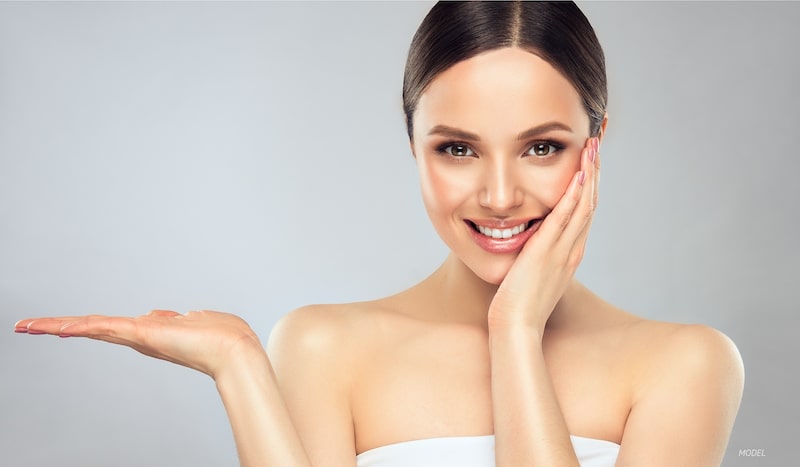 Are You Ready for Facial Plastic Surgery?
Have you noticed a marked change in the way your face looks over the last few years? If so, there is a good chance that you are suffering from an early sign of aging. Generally speaking, signs of aging on the skin of the face and neck can be caused by genetics, stress, sun exposure, and radiation.
So, which facial procedures can help you address these unwanted signs?
What Are Your Top Facial Surgery Options?
#1 Facelift Surgery
Facelift surgery (rhytidectomy) is the hallmark of facial plastic surgery as it addresses the greatest area of your visage (the middle and lower regions, extending to the jawline and neck).
Sagging skin and deep creases that extend from the temple to the corner of your mouth can make you look like you are frowning even when you are relaxed. The area under the eyes may pucker and develop excess fat, the cheeks droop, and parentheses lines deepen between your nose and mouth (nasolabial folds), giving you a tired or angry appearance.
Facelift surgery can smooth out these defects and restore a more youthful appearance.
How Does a Facelift Help?
Facelift procedures are designed to balance your features, restore volume to flat areas (by lifting and restoring the placement of sagging tissues), and tighten weakened or overstretched tissues without affecting the movement of the facial muscles. A facelift can dramatically improve your appearance and make you look younger.
This surgery emphasizes a more toned jawline, creates neck definition (when commonly combined with a neck lift), restores smoother skin, and returns lifted cheeks.
How Long Does It Take To Recover After a Facelift?
Recovery depends on the extent of your procedure. In most cases, swelling goes down within the first two weeks, and you can return to normal life after the third week.
By week six, most patients can resume physical activities.
#2 Eyelid Surgery
Eyelid surgery (blepharoplasty) is a popular cosmetic procedure, and for good reasons. In addition to eliminating the "tired" look from around your eyes, cosmetic eyelid surgery can address several common problems associated with aging.
Eyelid surgeries are known to reduce:
Upper-eye hooding

Under-eye bags and puffiness

Impaired peripheral vision (from sagging upper eyelids)

And many more
How Long Does It Take to Recover?
Eyelid surgery recovery time varies depending on the type of procedure you have. But, most people can return to work in a week or less.
#3 Brow Lift
Forehead laxity leads to more than just lines across the top of your face. It also contributes to sagging brows that can impact the openness of the eyes.
Many patients who undergo brow lift surgery seem to take years off their appearance by simply tightening the skin and tissues in the forehead. This can be done through either traditional surgical brow lift techniques or endoscopic techniques for more sophisticated results.
Why Have a Brow Lift?
Brow lift surgery is designed to create a fresh, more youthful appearance. During the procedure, the forehead is typically lifted, and excess skin is removed to reveal a more youthful brow line.
What Does Facial Surgery Look Like?
If you are curious about the results possible with facial plastic surgery, visit our facelift before and after gallery, our brow lift before and after gallery, and our eyelid lift before and after gallery to see how Dr. O'Toole has helped his previous patients.
Why Choose Pasadena Cosmetic Surgery for Your Facial Procedures?
Pasadena Cosmetic Surgery offers a wide range of services to help you look and feel your best. Dr. O'Toole is skilled in many different facial procedures, so you get the highest quality care for your needs.
We are excited to work with you to achieve your desired results. Contact us today to schedule your consultation by calling (626) 449-8910 or filling out our online contact form.