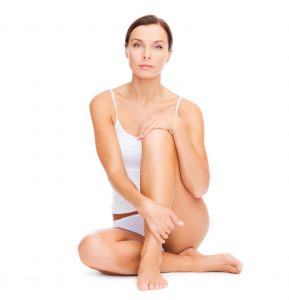 As the beginning of the year is once again upon us, many people are likely planning out what they hope to accomplish and achieve in the upcoming months. If cosmetic surgery is on that list, you may be unsure of when to have these procedures performed. Unfortunately, the answer isn't as simple as naming a specific day. While each time of year has its benefits, the ideal time will be dependent on your lifestyle. There are, however, a few things to consider when planning your surgery (or more specifically, your recovery).
Taking Days Off of Work
One of the most challenging parts of planning cosmetic surgery is determining the best time to take off work. Most cosmetic surgeries such as breast augmentation, liposuction, and facelift surgery recommend taking a week off from work. Extensive procedures such as tummy tuck surgery or post-bariatric body contouring require multiple weeks off work to properly heal. Unless you work in a job that has extended summer or winter breaks, taking that much time off of work can be a steep order. Instead of saving up all of your vacation days, try to schedule your surgery around holidays that are already being given to you. Even if you are only given a single day, that's one day you don't have to worry about taking, and wouldn't you rather spend that extra vacation day doing something fun?
Plan Around Summer
Summer is the ideal time to look and feel your best. During the warm summer months, you often see friends and family around backyard barbeques and pool parties, and you tend to go out and participate in more activities, not to mention the desire to look good in those tiny bathing suits and short shorts. If this sounds like you during the summer, it is important to realize that while the initial recovery for cosmetic surgery may only be one to two weeks, exercise restrictions and swelling can last several weeks to several months for procedures such as liposuction and tummy tuck surgery. The earlier in the year you can have your procedure, the better prepared you'll be for summer. If you can't schedule your surgery that soon, you may be better suited to wait until late summer or fall.
Conceal Your Garments
A benefit in choosing the colder months for your surgery is that it is easier to conceal your bandages, drains, and healing scars. During winter, you'll be more inclined to wear looser, thicker garments such as sweaters and leggings. This clothing will make it easier to cover the required compression garments or drains.
Plan Ahead
Planning is everything. Only you will know what is important to you. Is it looking good for summer or a family wedding? Is it enjoying the holidays without the discomfort that recovery brings? The more you understand about your recovery process, the better off you'll be.