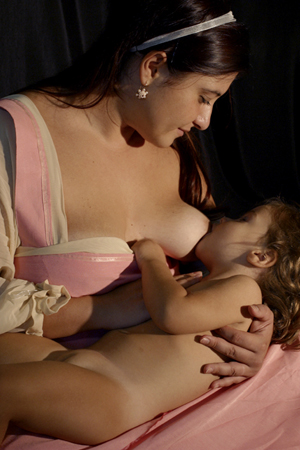 According to ABC 7 here's another reason to breastfeed your baby.
A new study says it may increase the size of their brain. The study out of the United Kingdom also links longer pregnancies to larger brains.
Researchers looked at the effect of breastfeeding on the brains of 128 mammals, including humans. Scientists aren't sure what it is in breast milk that appears to increase brain size.
The World Health Organization recommends that mothers breastfeed for 18 months to two years.
The number of reports continue to pour in highlighting the benefits of breast-feeding. Most American women are fully aware of the push to have women choose breast-feeding. Dr. O'Toole discusses with his breast augmentation patients not only the effects of breast-feeding but also how this decision will affect their life after surgery. Dr. O'Toole explains that when implants are placed behind the muscle the large majority of women are able to breast-feed their children. It is important that patients understand that the breast tissue can become stretched after pregnancy even with breast augmentation. For most patients, the recommendation is to wait to have breast augmentation until they have finished having children if they are extremely concerned about the breast changing after pregnancy. Many patients decide to have breast augmentation prior to having children for many different reasons; however, the most popular reason is for themselves.
___________________________________
Schedule your Consultation Today!
More on Dr.O'Toole 
Become a Fan on Facebook
Follow us on Twitter