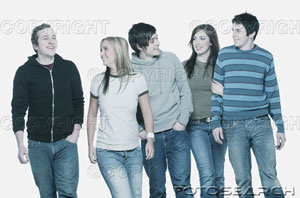 Recent studies show that dieting teens are likely to spend a life time dieting. It is important for parents to help teenagers determine what a healthy weight would be for them. Parents should address concerns for daughters who complain about back pain, shoulder pain, or neck pain due to the heaviness of disproportionately large breast. Dr. O'Toole will examine the patient and determine if a breast reduction could provide the relief that dieting has not. For young males who suffer from gynecomastia also known as excessive male breast tissue, gynecomastia surgery will remove breast tissue which dieting cannot. Parents should understand that when teens diet to address these issues failure is inevitable because dieting can not achieve the results that plastic surgery will. According to KTLA teens who diet may not be going through a phase — they could be continuing that behavior into adulthood, a study finds.
Researchers followed a group of teens — 1,030 boys and 1,257 girls — for 10 years. At the beginning of the study, the participants ranged from early to middle adolescence (about 13 to 16), and at the end they were in their early to mid-adulthood (ages 23 to 26). About half of the girls and one-fourth of the boys said they had dieted in the last year. Those numbers stayed pretty consistent for all girls, but for older boys dieting increased as they got older, going from 21.9% in mid-adolescence to 27.9% in middle young adulthood.
___________________________________
Schedule your Consultation Today!
More on Dr.O'Toole
Become a Fan on Facebook
Follow us on Twitter