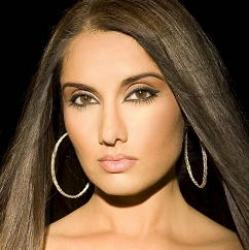 According to CBS Los Angeles Federal safety regulators say a popular hair smoothing treatment called Brazilian Blowout can release unsafe levels of the chemical formaldehyde, posing a risk to hair salon workers and their customers.
Formaldehyde, which has been classified by the U.S. Environmental Protection Agency as a probable carcinogen, can irritate the eyes, skin and lungs and cause breathing problems and skin rashes. Many clebs have endorsed the straightening benefits of this product. They boast about how shiny and healthy their hair looks.
Government regulators also say they have found the chemical in a variety of hair products that are labeled "formaldehyde-free."
The Occupational Safety and Health Administration says it is investigating complaints from stylists and hair salon owners about the products.
Many hair products contain formaldehyde, but government regulations specify the amount, labeling and appropriate use of the ingredient.
Most people are surprised to learn that some women are reluctant to have a facelift because they believe they will have to wait too long to see their hairdresser. Dr O'Toole explains to his patients that there are specific techniques that he uses to help the facelift and browlift incisions to be well hidden. Services like the Brazilian Blowout and hair dyes that use strong chemicals should be avoided during the initial recovery following a facial surgery. Dr O'Toole advises his patients when it is okay to have chemical hair services.
___________________________________
Schedule your Consultation Today!
More on Dr.O'Toole
Become a Fan on Facebook
Follow us on Twitter