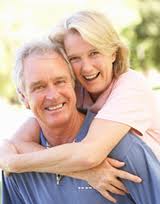 There has been a lot of hype about the importance of baby boomers to the plastic surgery market. A recent online industry article referenced a  Los Angeles Times article highlighting the fact that Generation X (who are in their 40s) are very much a part of the plastic surgery market as well. Many from this generation feel that the pressure to appear young is more prevalent today than ever before. The Generation X plastic surgery population is also fueled by both men and women. This generation is not shy; both men  and women embrace youth and make  every effort to maintain their best most energetic appearance. The online article reports that "a report from the Symphony IRI National Consumer Panel says that Gen X spent $5.3 billion on beauty products in the 12-month period that ended June 26, which represented 28 percent of all beauty spending." Dr. O'Toole welcomes the opportunity to help patients early in their anti-aging choices. This allows him the best possible options to help patients. For younger patients Dr. O'Toole will typically recommend a combination of minimally invasive and surgical procedures. These may include BOTOX® Cosmetic to treat the wrinkles in the forehead, upper and lower eyelid surgery( if there is a component of sagging to the lid) and a brow lift. Helping patients to determine the best time to proceed with surgery is very important when patients are devising a plan to look their best as they age. The best opportunity for the great results happens when a patient is an optimal health and their skin has retained its elasticity.
___________________________________
Schedule your Consultation Today!
More on Dr.O'Toole
Become a Fan on Facebook
Follow us on Twitter