4 Minute Read: 
Whether from age or a life event (such as pregnancy or weight loss), many men and women struggle with stubborn fat and an undefined physique. They may see their favorite celebrities' hot beach bods and desire to look more like them.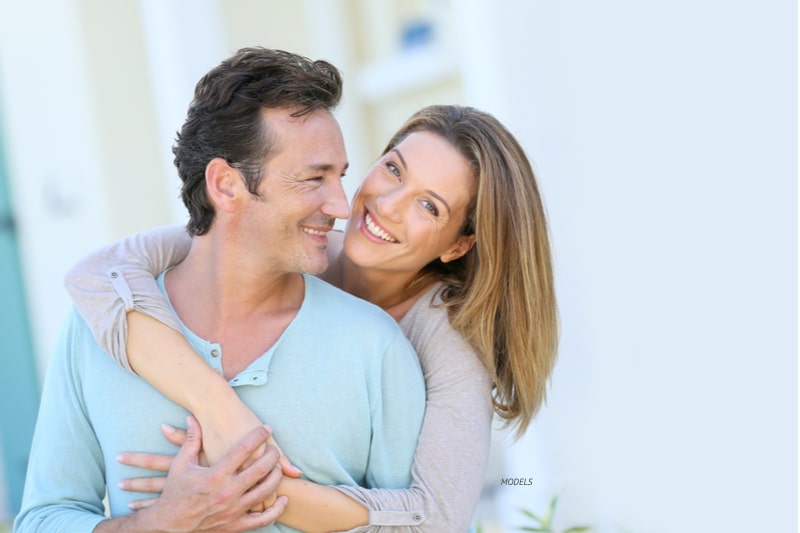 Luckily, various plastic surgery procedures can help give you the body you're after, and with summer almost here, now is the best time to think about what body contouring surgeries you might be interested in. 
Body contouring procedures can result in a contoured and defined body that will help increase your confidence and comfort in your appearance. 
Here's some information about the different procedures offered at Pasadena Cosmetic Surgery.
What Body Contouring Procedures Can I Have?
Liposuction
Traditional Liposuction
Liposuction surgery is one of the most trusted and transformative procedures available. While much of the fat in the body can be corrected naturally with diet and exercise, there are some pockets of fat that are resistant to natural correction. 
Cosmetic surgery is the only way to get rid of this stubborn fat. With liposuction, subcutaneous fat is literally vacuumed out of your body. With this procedure, your plastic surgeon will make a small incision in the treatment area(s). 
Through this incision, a cannula (a thin tube) will be inserted. This cannula loosens the fat, and the fat is suctioned out of your body through the cannula by the liposuction device. 
Once the fat is removed from your body, it is gone permanently (although the remaining fat cells can continue to expand if a healthy lifestyle is not followed). 
While you can have liposuction as a standalone procedure, many other body contouring surgeries use liposuction as part of their procedure. 
Smartlipo®
While traditional liposuction is effective, Smartlipo® is a revolutionary approach to fat removal. Similar to traditional liposuction, Smartlipo® involves a small incision in the treatment area through which the cannula is inserted. 
However, with Smartlipo®, a laser is attached to the tip of the cannula that heats and breaks apart the fat cells, killing them before the liposuction device removes the fat through the cannula. 
The remaining dead cells are then suctioned out similar to conventional liposuction.
While removing fat from the body, Smartlipo® also helps tighten the treated skin with its laser energy. 
Tummy Tuck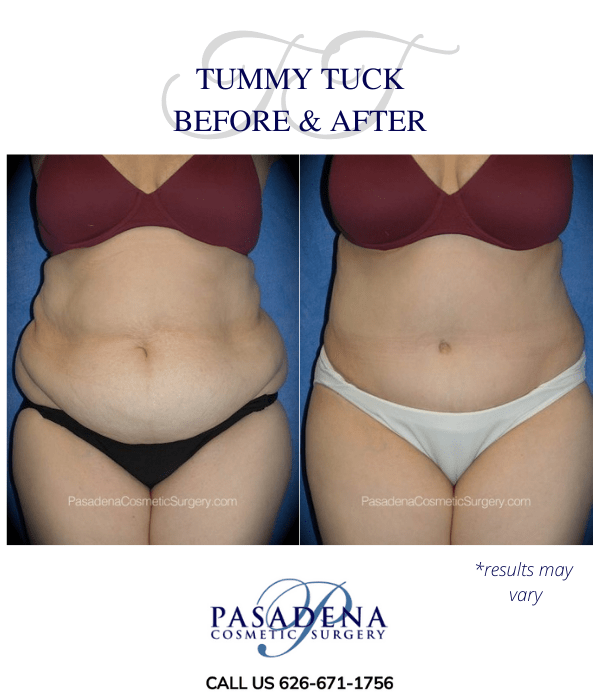 Tummy tuck surgery (abdominoplasty) treats abdomens plagued with sagging skin. This loose skin in the midsection may be the result of age, weight loss, pregnancy, or lifestyle. 
For a tummy tuck, your surgeon will make an incision across your midsection, just above your pubic area. 
This incision generally stretches from hip to hip (but can be longer or shorter based on your needs). If stubborn fat is found in the area, then liposuction will be used to remove the pockets of fat. 
Dr. Martin or Adam O'Toole will then tighten the underlying abdominal muscles with internal sutures. Excess skin will be removed, and the remaining skin will be tightened. 
After your tummy tuck, you will have a sleeker, more defined abdomen that will be the envy of others around the pool or beach this summer! 
See more of our Pasadena Cosmetic Surgery's transformations by visiting our tummy tuck before and after photo gallery.
Breast Lift
One of the most common complaints of aging women is that they have loose and sagging breasts. This happens because the elastin in the skin decreases over time, which is made worse by pregnancy, breastfeeding, and weight fluctuations. 
If you struggle with sagging breasts, a breast lift is the procedure for you. Breast lift surgery (mastopexy) raises your breasts to a higher, perkier, and more youthful position. For this procedure, Dr. O'Toole will make one of four incision types in your breasts. 
Through this incision, the breast tissue is removed and/or reshaped to give them a better position. 
During this procedure, your nipple-areola complex can also be repositioned if needed, as many women experience nipples that point downward.
Mommy Makeover
Childbearing can take an extreme toll on your body and cause many moms to feel self-conscious about their changed appearance. 
A Mommy Makeover offers correction to your postpartum body aesthetic. Mommy Makeover surgery is not a single surgical procedure, but is, instead, a combination of different procedures that are customized to your particular needs. A Mommy Makeover generally consists of these various procedures:
Breast lift surgery

Liposuction

Tummy tuck surgery
Post-Bariatric Surgery
Whether through natural means or bariatric surgery, losing extreme amounts of weight is something to be proud of. However, losing this weight can result in significant sagging skin. 
Post-bariatric surgery can give you a more defined and contoured appearance by removing excess skin and tightening the remaining skin. 
Similar to Mommy Makeover surgery, post-bariatric surgery is a combination of procedures that can correct the areas of the body most affected by loose skin after weight loss. 
Post-bariatric surgery can include:
Breast lift surgery

Liposuction surgery

Tummy tuck surgery
Interested in Body Contouring?
If you are interested in any of our body contouring procedures, contact Dr. O'Toole by calling (626) 671-1756 to set up a consultation.