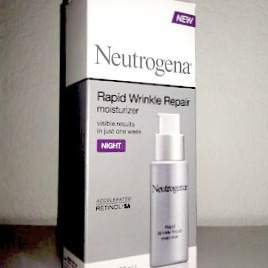 Cosmetic companies have made every effort to attract the baby boomer population with promises to reduce and/or eliminate wrinkles. This promise is enough to cause patients to at least investigate the products. According to a recent Orange County Register blog post a consumer watchdog group wants Neutrogena to curtail its "unsupported" claim that the company's Rapid Wrinkle Repair can significantly reduce or eliminate wrinkles in "just one week." Most would believe that the hard to believe results should make anyone skeptical, but when you add in the time frame of one week that sounds virtually like a miracle. The National Advertising Division of the Council of Better Business Bureaus noted the advertiser's evidence for various claims included results from "well-designed and controlled studies and that the testing covered 90 percent of competing anti-aging products that contain retinol." This vague support information apparently is enough to make the claim. Dr. O'Toole explains to patients that most of the over-the-counter anti-wrinkle creams will not harm the skin but the only reducing that can be credited to them is reducing the money in your wallet. For most patients, along with the aging process comes loose and lax skin and wrinkles. While fillers will add volume to the skin so that wrinkles do not appear as prominent they too are temporary solutions. Most patients realize that after unsuccessful attempts with creams and injectables ultimately the best long-term solution for anti-aging is a facelift, brow lift, and blepharoplasty. Dr. O'Toole and his longtime patient coordinator Sarah show patients that the value of facial rejuvenation continues to be one that is matched by very few competitive procedures.
___________________________________
Schedule your ConsultationToday!
More on Dr.O'Toole
Become a Fan on Facebook
Follow us on Twitter