3 Minute Read: 
The nation has changed dramatically in the last few months, but that hasn't stopped patients from pursuing happiness and fulfillment from their cosmetic journey. In fact, for some patients, the lockdown has become a period of inspiration, motivating those pursuing their aesthetic goals to come out of quarantine more vibrant and beautiful than before they entered.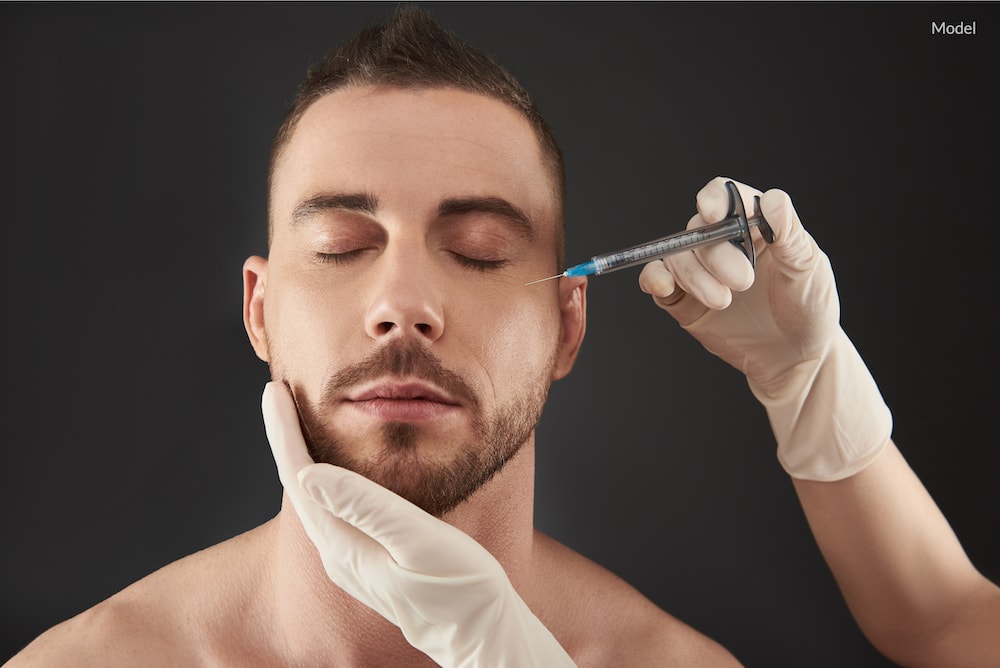 Through just a few easy steps, women and men getting injectables can dramatically extend the lifetime of their results before they have to return to their specialist. This can be an effective strategy for social distancing and reducing your exposure to the outside world as much as possible. Your injectable results, whether from KYBELLA®, JUVÉDERM®, or BOTOX® Cosmetic, can be prolonged with the proper tips. 
Here is how you can begin to find beauty in the new normal.
Create Strategies for Avoiding Direct Sun Exposure 
The vitamin D synthesis created from the sun's rays can be a powerful tool for helping our skin and body feel strong and healthy. Still, too much sun exposure can be detrimental to our overall health, including our skin. Limiting your sun exposure to 10 minutes at a time or 30 minutes for the whole day can be a healthy rule of thumb as sun damage to the skin is the primary cause of wrinkles that are unaffected by BOTOX® Cosmetic and other injectables. This is because BOTOX® Cosmetic cannot improve inevitable surface wrinkles that do not involve the underlying muscles.
Even though injectables like JUVÉDERM® can counteract the wrinkles affected by sun exposure more effectively, it is essential to apply sunscreen with a high SPF to the appropriate areas of your face. A high-SPF sunscreen should also be applied on cloudy, overcast days to ensure the best possible protection for your injectable results. By protecting your skin from harmful rays, you can significantly increase the amount of time your injectables affect your skin. 
Have a Good Skin Care Routine
A thorough and well-managed skin care routine can not only prolong the life of your injectable results but the youthful appearance of your skin in general. Injectables like KYBELLA® give patients facial contours that offer nearly permanent results, and with the right routine, they can last nearly a lifetime. Patients will find that no matter their injectable choice, applying moisturizer to your skin daily will dramatically improve the prominence of your results over time. Skin care products that do not use harsh chemicals, such as natural cleansers and toners, can also substantially optimize the noticeability of your injectable results over long periods.
Have a Good Diet and Supplement Routine
Staying hydrated is one of the best ways to treat our skin with care and attention, and to prolong your injectable results. Even so, patients can hydrate their skin further by incorporating hydrating fruits and vegetables into their daily diets. Foods like cucumbers, watermelons, cantaloupe, lettuce, zucchini, and more can make getting the right amount of water in your system easier. 
Additionally, incorporating nutritional foods and supplements into your diet can greatly improve your ability to maintain your injectable results. Minerals like zinc can help prolong the anti-aging effects of BOTOX® Cosmetic, and vitamins like vitamin E and biotin promote skin elasticity and overall skin health. 
Ready For Longer Lasting Results?
Consider injectables as a beauty investment, and get the results you need to come out of the lockdown looking radiant and youthful. Dr. O'Toole offers an extensive menu of injectables to fit your aesthetic needs. Call us today at (626) 449-8910 or fill out our online contact form to set up an appointment.