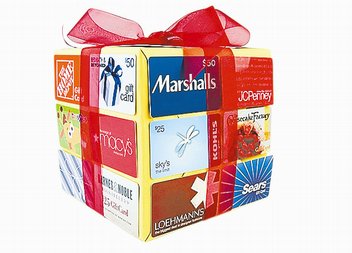 This time of year most of the publications have last-minute gift ideas that include everything from what you can pick up at the drugstore to gift certificates for your favorite restaurants. A recent article in the Los Angeles Times suggested your local drugstore for last-minute stocking stuffers. The suggestions were rather amusing because they included, the popular $8 stress ball that you hold in your hand and squeeze with the idea that ultimately you'll no longer be stressed because you have" worked it out". Another stocking stuffer idea was the Reacher Grabber. This handy little gadget is basically a long stick with a clasp on it to grab out of reach items. The idea here is that it will avoid back problems for those who don't have them and assist those who do. This handy item cost about $4-$7. Then there was our personal favorite: the ultraviolet toothbrush sanitizer. This product claims to clean the toothbrush that we use on a daily basis which no one disputes is full of germs. The ultraviolet rays sanitize the toothbrush much better than just rinsing it with water after brushing which is what most of us do.While these items are intended to be stocking stuffers under the price of $25, the writer failed to mention the value of gift certificates. Dr. O'Toole welcomes patients who are interested in the gift of plastic surgery for themselves or a loved one. While specific procedures such as breast augmentation, facelift, or abdominoplasty can be difficult to purchase as a gift for someone else, it is done especially for the holidays. Dr. O'Toole explains to patients, that without examining the patient medically, making a specific recommendation, and  determining that the patient is a candidate for plastic surgery, it is impossible to quote an exact price for surgery in general. Dr. O'Toole recommends that patients purchase gift certificates in dollar amounts that can be used within the practice for surgical procedures or products and skincare services. This works perfectly for patients because they can choose injectables including Botox or Restylane or they can choose from medical grade skincare services that are sure to meet the needs of most patients. The holidays are a time for giving and plastic surgery procedures fit nicely into the holiday season. Many patients tell Dr. O'Toole that their gift certificate gave them the incentive to forward and have plastic surgery after they had thought about it for many years. Call Dr. O'Toole's office today and speak with Sarah, Dr. O'Toole's patient coordinator. She will be happy to assist you in issuing your gift certificates as well as help with suggestions concerning which gift certificates to purchase. We are hopeful that your holidays will be a joyous occasion for both you and your loved ones.
___________________________________
Schedule your ConsultationToday!
More on Dr.O'Toole
Become a Fan on Facebook
Follow us on Twitter