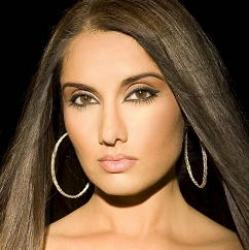 The popular Brazilian blowout product shot to popularity mostly due to celebrity endorsements. A cloud with talk of unsafe chemicals haunted the product for the past year or so. Now the Attorney General has made it official the chemicals are dangerous and customers must be warned. According to recent article in the Orange County Register Attorney General Kamala D. Harris announced the settlement today, which calls for North Hollywood-based GIB, LLC, the Brazilian Blowout maker, to stop advertising that the products are "formaldehyde-free and safe". The company also must pay $600,000 in fees, penalties and costs. Oregon officials recently tested the products and found high levels of formaldehyde, which can cause cancer and various ailments. Thirty-seven samples of Brazilian Blowout formula averaged a rate of 8.68 percent. Occupational Safety and Health Administration standards call for the chemical to be listed as an ingredient if a product contains more than .1 percent. The amount of formaldehyde in the product is alarming and of concern. Dr. O'Toole reminds his patients who have had facial rejuvenation procedures including facelift, or brow lift that they are advised to consult with him prior to any care treatments with chemicals applied to the scalp. Patients often forget that after surgery incisions are still healing and can be disrupted  if patients return to the salon too soon. This includes hair dye as well as routine shampooing. Now that patients will be informed concerning the Brazilian Blowout it is anybody's guess as to who will choose to continue to have the process performed.
___________________________________
Schedule your ConsultationToday!
More on Dr.O'Toole
Become a Fan on Facebook
Follow us on Twitter