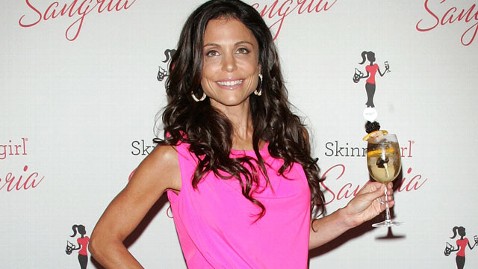 Bethenny Frankel has made a successful career helping women take the stress out of staying thin, healthy, and enjoying life. According to an ABC news story, Bethenny Frankel says that women like her, especially busy working moms, need to keep a few things in mind to stay healthy and happy in 2012, and beyond. She is  the author of A Place of Yes: 10 Rules for Getting Everything You Want Out of Life," and "Naturally Thin: Unleash Your SkinnyGirl and Free Yourself From a Lifetime of Dieting." She is also mom to her 1-year-old daughter Brynn,  stars in her own reality TV show on Bravo, and runs a multi-million dollar empire of "Skinnygirl" low calorie food and drink products. Her tips and advice for women are rather simple and easy-to-follow. Basically her tips revolve around the idea of exercising within the daily duties and task women perform. She recommends that women avoid joining gyms and yoga classes, when the reality is they can achieve weight loss and maintain a stable weight by including exercise in their daily routine. Eating healthy foods and not restricting eating habits can actually help women succeed in their weight loss and maintenance goals. Dr. O'Toole acknowledges to his patients that every person is not going to be a skinny person. Achieving better contour , a better shape and figure are realistic goals for many patients. However, it is important for patients to realize that body contouring procedures are limited in what they can achieve. Some patients who have liposuction and or abdominoplasty may find that their shape and contour is dramatically improved yet they still do not consider themselves to be" skinny". The scale is a measure of weight, however it should not be used as the only measure for determining health. Dr. O'Toole encourages his patients after body contouring procedures to be diligent about maintaining proper weight and health to ensure the best overall long-term results.
___________________________________
Schedule your ConsultationToday!
More on Dr.O'Toole
Become a Fan on Facebook
Follow us on Twitter