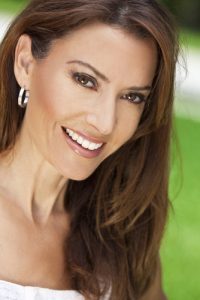 Aging takes its toll on every aspect of your face. Over the years, you start to develop deep creases around the mouth and jowls, and even age spots and other fine lines begin to appear. However, your eyes are the first facial feature to show the effects of aging. More than any other part of your body, your eyelids experience the most consistent amount of work and stress. You blink thousands of times a day, and when you consider that the skin on your eyelids is among the thinnest and most delicate of any skin on your body, it makes sense that they age quicker than other, less frequently used features on your face. If the changes in your eyes have left you desiring more, it may be time to consider eyelid surgery.
Eyelid surgery (or blepharoplasty) can return a refreshed and youthful look to your eyes, as excess skin and fat are removed from along the eyelids, eliminating that tired and aged appearance.
Open up Your Vision
Not only can aging eyelids cause aesthetic dissatisfaction, but they can also noticeably impact your vision. Sagging skin can obstruct your eyesight, which can turn dangerous when participating in activities, such as driving. Eyelid surgery can open up your eyes and expand your vision while improving your look.
Express Yourself
It's no secret that your eyes express your emotions. With one glance at your eyes, someone can tell what you are feeling. But when the skin on your eyelids sag and the underlying muscles begin to droop, your possible range of emotion decreases. Your once wide-eyed look diminishes as you age and your eyes appear to be smaller and narrower; instead of being able to express joy, you are left with other, less satisfactory looks: fatigue, sadness, or even anger. However, with blepharoplasty, you can welcome back a full range of emotion and take control of what your eyes are saying.
Grow Your Confidence
In addition to blepharoplasty, if you're looking for a little extra rejuvenation to your eyes, then LATISSE® may be the answer for you. LATISSE® is an FDA-approved treatment that can be combined with blepharoplasty to grow and even double your eyelashes. Enhance your eyes to a more youthful, refreshed, and confident state by showing your eyes a little TLC.