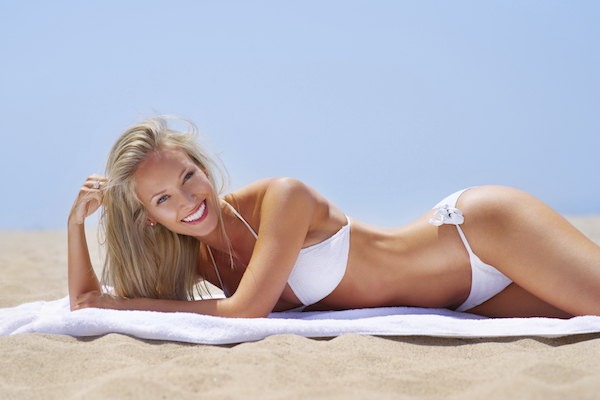 July is UV Safety Month. Long, warm summer days make it easy to relax and forget important things like your skin care, but UV Safety Month is a great reminder to take care of your skin today to keep yourself looking youthful for years to come.
A recent RealSelf survey revealed that 70 percent of women aged 18 to 34 don't regularly wear sunscreen. Of the women surveyed, 78% admitted that they never wear sunscreen or only wear it at the beach. Only 27% of women in this age range said that they wear SPF protection five or more days each week.
Along with an increased risk for skin cancer, unprotected sun exposure also ages your skin prematurely. Up to 90% of skin aging is attributable to sun exposure. This skin damage occurs over time so your skin may not show these signs of aging for several years, but with every afternoon in the sun without sunscreen, you are damaging your skin.
Dermatologists say that daily sunscreen usage is the #1 way to keep skin healthy.
To keep your skin protected this summer and throughout the year:
·      Use a broad spectrum sunscreen SPF 30 or higher.
·      Apply sunscreen a half hour before sun exposure to give your skin time to absorb the sunscreen.
·      Reapply sunscreen every two hours.
·      Protect your skin with hats, sunglasses, cover ups, and shade.
Are you interested in non-surgical skin care treatments to rejuvenate your look? Call Pasadena Cosmetic Surgery at (626) 689-7800 today to schedule your consultation. Dr. O'Toole welcomes patients from in and around Los Angeles, Beverly Hills, and Pasadena.