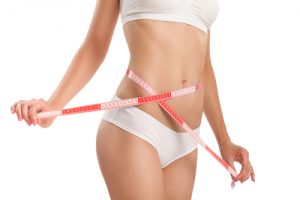 Tummy tuck surgery does wonders in shaping and firming the abdomen by tightening lax skin and muscle and removing excess pockets of fat. While this is one of the most rewarding surgical procedures, it may not necessarily accomplish everything you desire—if your desires are unrealistic.
When researching your tummy tuck surgery, you've no doubt run across a statement along the lines of "candidates should have realistic expectations of their results." This statement, which is true regarding any cosmetic surgery, is especially relevant during tummy tuck surgery. To fully achieve your ideal results, you first must embrace what tummy tuck surgery can do, and what it can't. Tummy tuck surgery will sculpt, slim, and tighten your abdomen, enhancing both your confidence and physique. That is what it will do, now here is what it will not.
Major Weight Loss
One of the most common misconceptions about tummy tuck surgery is that it is an alternative to weight loss. This isn't true; in fact, tummy tuck surgery will only result in the loss of a few pounds on the scale. No form of cosmetic surgery is an alternative to diet and exercise, and should never be used to lose weight.
Tummy tuck surgery does remove excess pockets of fat and skin. That said, it will not overhaul your figure if you're carrying around a significant amount of excess weight. Most doctors, including Dr. O'Toole, find that the most dramatic and successful transformations come from patients who are near their ideal weight before surgery.
Weight Gain Prevention
It's true that the fat cells removed during tummy tuck surgery are not just shrunk or displaced, they are actually removed and therefore cannot come back. That said, just because fat cells were eliminated, it doesn't mean that new fat cells cannot develop. To maintain your results, it's essential that you continue to live a healthy lifestyle that includes a nutritious diet and regular exercise. The results of tummy tuck surgery are exceptionally long lasting, but only if you put in the effort to maintain them. The good news is maintaining your results isn't as hard as you may think and, even if you do gain a few pounds, your figure will still be more improved than if you didn't have the surgery.
Stretch Mark Elimination
Stretch marks on the abdomen are an unfortunate and unwanted result of aging, weight fluctuations, and pregnancy. Many people believe that a tummy tuck removes all stretch marks, but the amount of marks removed is highly dependent on the placement of the stretch marks in correlation with the excised skin. Stretch marks below the belly button are typically all removed. Those above the belly button may remain, but they are pulled down to the lower abdomen. It is unlikely that every area will be addressed, which means the likelihood of having no stretch marks is slim, but there will be at least some reduction in their volume.
If you are interested in tummy tuck surgery and have realistic expectations, contact Dr. O'Toole at Pasadena Cosmetic Surgery today by calling (626) 449-8910.