3 Min Read
For better or worse, Los Angeles has always been a center of plastic surgery. Whether it is the proximity to Hollywood or Beverly Hills, thousands of women choose breast augmentation in Los Angeles every year.
Over 360,000 breast augmentation surgeries were performed in 2018, and this number is continually rising. If 2020 is the year that you consider breast enhancement surgery, now is the time to start preparing for that journey.
How Much Does Breast Augmentation in Los Angeles Cost?
While the geographical location is a significant variant when it comes to breast augmentation cost, it is far from the only one. The total price of your breast augmentation in Los Angeles will include:
Your Implant
Silicone implants are more expensive than saline implants.
Anesthesia Fees
A trained and certified anesthesiologist will administer your anesthesia.
Facility Fees
Your breast augmentation may be performed in a hospital or an accredited surgery center.
Dr. O'Toole performs all cosmetic surgeries at the PCS Surgery Center, which is accredited by the American Association for Accreditation of Ambulatory Surgical Facilities (AAAASF).  
Surgeon's Fees
This takes your surgeon's training and expertise into account.
Pre-surgical Tests
You will be given an outline of any required pre-surgical tests or exams during your consultation.
Post-operative Dressings
This includes your post-surgical bra..
According to RealSelf, the average cost of breast augmentation in Los Angeles is $7,075.
Why Should I Choose Dr. O'Toole?
Dr. Martin O'Toole is a board-certified plastic surgeon who offers breast enhancement surgery for women in Pasadena and Los Angeles. With over three decades of experience performing breast, face, and body cosmetic procedures, Dr. O'Toole has the knowledge, experience, and acknowledgments to recommend him for your breast surgery.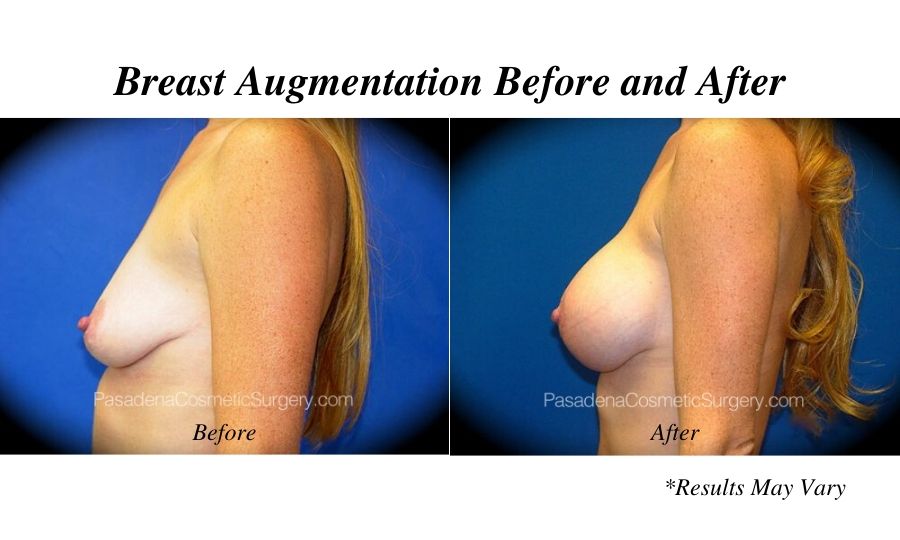 Dr. O'Toole has been named a "Top Doc" in Pasadena Magazine every year since 2012. He has also been featured in New Beauty Magazine since 2016.
How Should I Prepare for Breast Augmentation in Los Angeles?
Preparation for your breast augmentation is an important part of your breast enhancement journey.
Before your breast augmentation:
Have a one-on-one consultation with Dr. O'Toole
Stop taking all blood-thinning medications and supplements
Stop smoking and tobacco use
Ask someone to drive you to and from the procedure
Establish a comfortable place at home to recover
What Can I Expect for My Breast Augmentation Recovery in Los Angeles?
Breast augmentation is usually well managed as long as you follow all post-operative advice.
During your breast augmentation recovery:
Be prepared to take one to two weeks off from work
Have someone to stay with you and help around the house for one to two days
Wear a compression garment or sports bra around the clock for four to six weeks to reduce bruising and swelling
Take prescribed or over-the-counter pain medication to alleviate discomfort
Avoid strenuous exercise for four to six weeks
Do not wear an underwire bra for at least six weeks
Are You Interested in Breast Augmentation in Los Angeles?
For more information about breast augmentation or to schedule a consultation with Dr. O'Toole, contact our office by calling (626) 449-8910 or by filling out our online contact form.
Dr. O'Toole performs breast enhancement surgery in Pasadena, California.