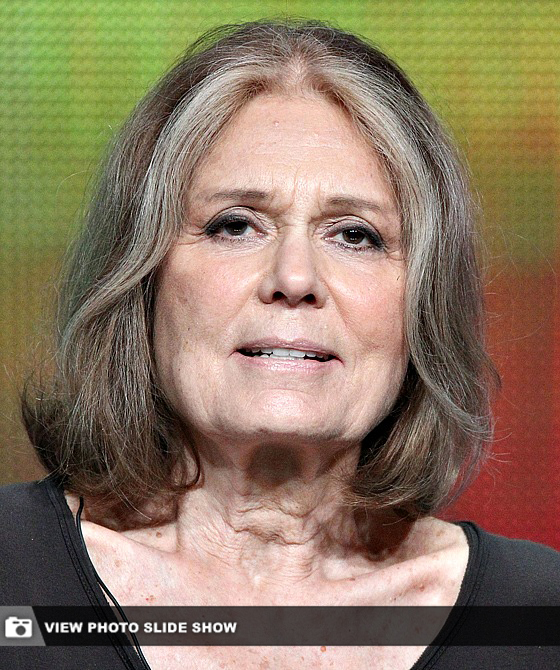 It is quite curious when Gloria Steinem, also known as the "mother of feminism" decides to speak against cosmetic plastic surgery. This of course draws media attention and media attention helps to create influence.According to a recent article in the Orange County Register Gloria Steinem admitted to having a cosmetic surgery procedure many years ago and claimed that it made her look worse. According to the excerpts in the article she had the fat removed from beneath her eyes and felt that she looked worse as a result. She claimed that cosmetic surgery would have sent the wrong message to viewers of her brief hosting stint on the Today show. According to her, viewers would have concentrated on her surgery and not the information that she was hired to deliver.She likened it to a" bad toupee". At 77 years old she vows to mount what she calls some sort of campaign warning of the side effects of cosmetic surgery. With all due respect to Ms. Steinem's views, cosmetic plastic surgery is a personal decision and the results are very personal. Dr. O'Toole explains to his patients that one person's" dissatisfied results" could easily be another persons" overwhelmingly "pleasing results. When patients choose a reputable ASPS board-certified plastic surgeon like Dr. O'Toole they are made aware of the risk and complications of cosmetic plastic surgery. Patients are given both oral and written preoperative and postoperative instructions. The media is not the place for patients to seek this type of information especially from a celebrity. Procedures such as breast augmentation and liposuction which have become hugely popular over the last decade, for many have been reduced to a commodity that patients can buy right off the "shelf." It is not realistic for patients to expect the results that were created by skilled plastic surgeons of the past few decades from medical professionals who have only a fraction of the training, skill,and expertise. Dr. O'Toole urges his patients to discuss any concerns or reservations that they have concerning their procedure with him or his patient coordinator Sarah prior to surgery. The philosophy of the office is to maintain an open door policy to help patients feel comfortable throughout the entire cosmetic surgery experience.
___________________________________
Schedule your ConsultationToday!
More on Dr.O'Toole
Become a Fan on Facebook
Follow us on Twitter